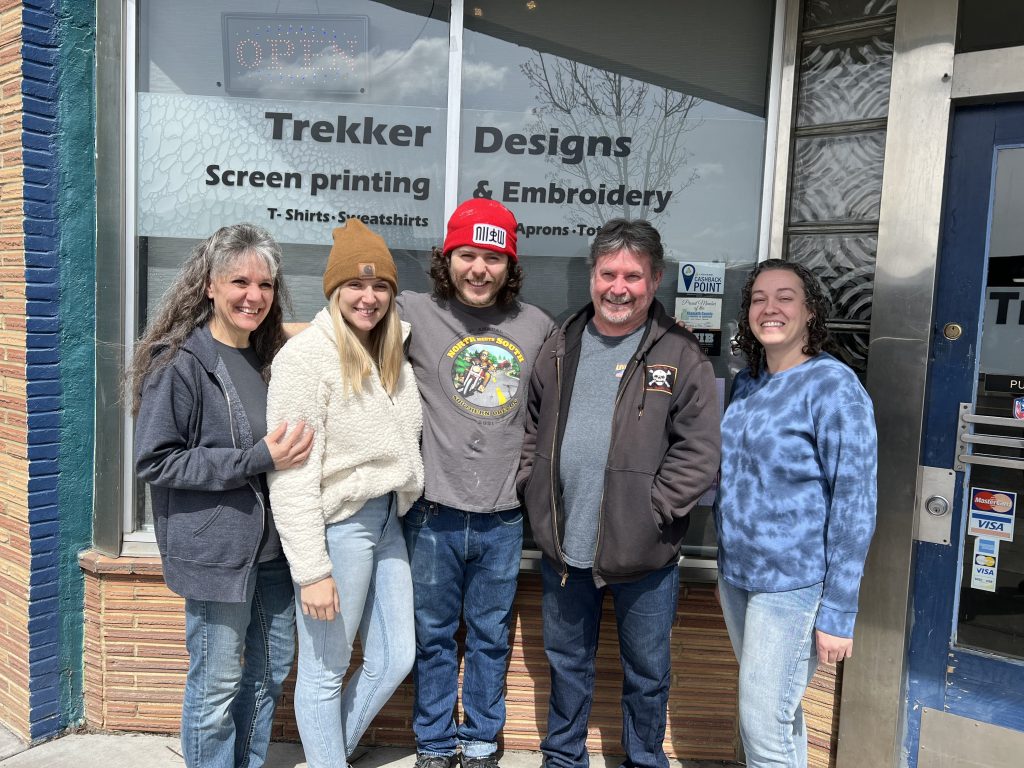 Welcome to Trekker Designs Screen Printing, Embroidery, and Garment Decorating
At Trekker Designs we are the screen printing and embroidery experts and have provided fourteen years of decorating service in the Klamath Basin.  You want your logo or design to look its best, and doing it right so it looks great is what we do best. We know that to offer great service requires doing the work in-house, and that's what we do.  Whether you need screen printing, digitizing, embroidery, monogramming, art, or cad-cutting, we do it all ourselves.  Because we do our work in-house, we can fill your orders and reorders without requiring large minimums.  If you just need a few, dozens, or thousands of items, we can do it.
Community event. Benefit for the Basin. Our mission is to support youth and education in our community and the Klamath County Event Center. Come join us September 21-22, 2018 in addition bring the whole family. Also a great event for our community.