About The Trekker Designs Team
Trekker Designs, Inc. is a multifaceted corporation specializing in decorating apparel products. We offer the means to imprint advertising, designs, and art on apparel and gift products.
Trekker Designs began in the late 90's by screen printing artwork, of co-founders Harry and Janet Erl, on apparel for the purpose of selling to retailers. As time passed, the business evolved into imprinting custom designs for customers for their uses. In 2013 the business was sold to Pat and Lisa Cooney.
Custom work is currently our primary business service. We serve other businesses, organizations, and individuals by helping them express and advertise their identity.
THE SERVICES WE PROVIDE:
Screen printing
Embroidery
DTG
CAD-Cut
Heat Vinyl Transfer
Contact us to place your order!
Trekker's History:
Trekker Designs scrint printing and ebroidery business has been operating since 1997. Trekkers has been in the same location since November of 2000. We have an active clientele of regional and corporate accounts including:
Schools
Sports teams
Clubs
Organizations
Retailers
Police
Fire departments
Regional businesses
Our company was named after the founders' passion – trekking and exploring.
You can find Trekker Designs in the moderate sized city of Klamath Falls in southern Oregon. We are situated in a great scenic and recreational area – a great place to escape the big city rat race, raise a family, and live. We are located at 1415 Main Street in Downtown Klamath Falls, Oregon.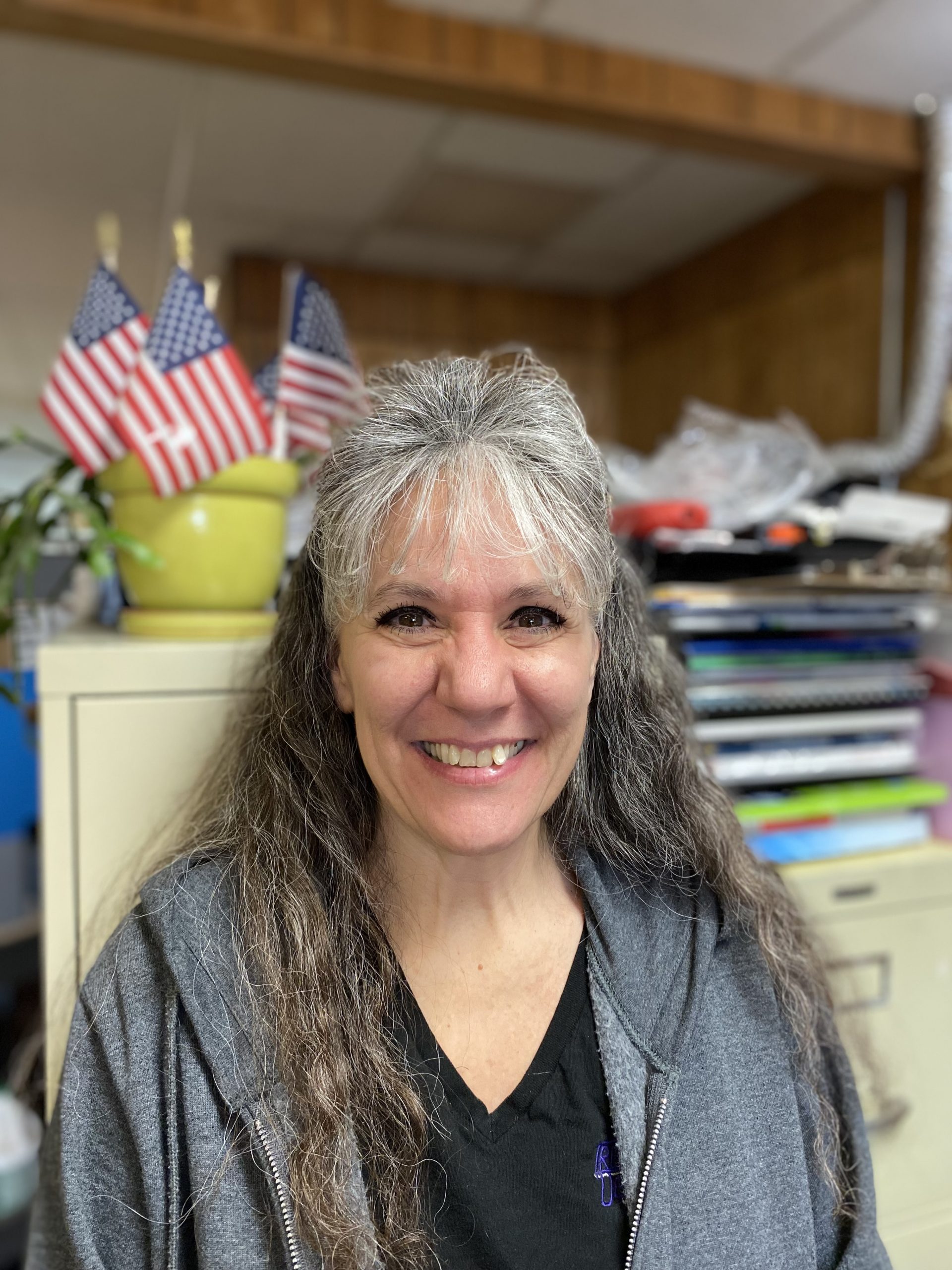 Lisa Cooney
Owner/Office Manager
I do all the product ordering, book keeping and take orders from customers. I help make sure everything runs smoothly.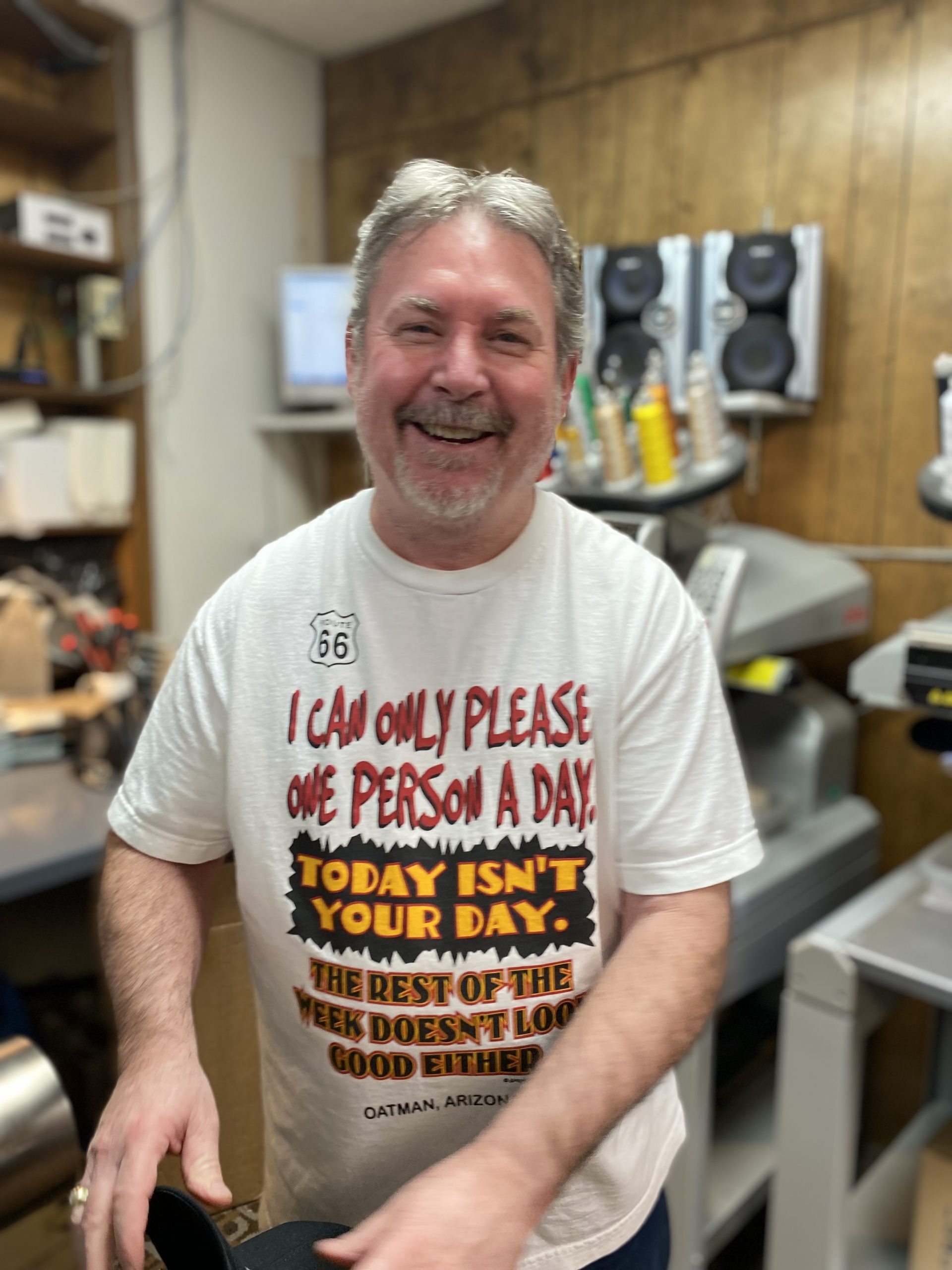 Pat Cooney
Owner/Embroidery Manager
I do all the embroidery for everything. I also help with screen printing and DTG. And I make sure the shop runs efficiently and orders get done.
Nicole
Office Manager/CAD Manager
I handle the customer service aspects like answering phone, taking orders, and helping customers figure out what they want. I also help create designs and oversee all the CAD-cut and Heat Transfer prints.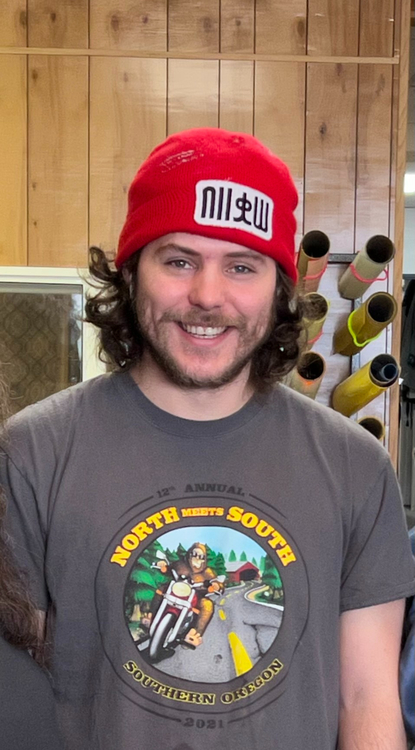 Jerremey Mikesell
Screen Printing Manager
I am the screen printing guy at the shop. Occasionally, I'll also help with Embroidery and DTG.
Deserrae
Shop Assistant
I help with just about everything here at the shop including DTG, Heat Transfer, Screen Printing, and customer service. I step in where ever I can help.