When deciding on your screen printing design, it is crucial to think about the fabric type your design will be printed on. The fabric options can be overwhelming, but we are here to help you decide what will be the best fit for your project. 
What is screen print fabric?
When screen printing, your design gets transferred on to a garment made out of fabric. The most common material used for screen printing is cotton, but various other great options are also available.  Each fabric type has benefits and challenges. 
What kind of fabric is used for screen printing?
We can use a variety of different fabric types for screen printing, which allows for further customization of your project, resulting in the final product you want. We have the perfect fabric option for your project, from the classic cotton option to soft and breathable blended fiber. 
Cotton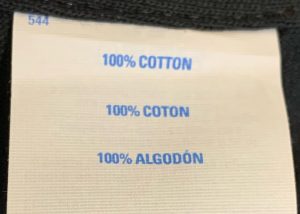 100% cotton is the easiest and most common fabric used for screen printing. Cotton garments are soft and gentle on the skin, and they readily absorb the ink. Many different garment styles are available in cotton, including lighter weight or heavier garments. The only downside to using cotton is that the garment may shrink in the dryer, and it can be prone to wrinkles.  
Polyester
Polyester is a synthetic fabric type that is also popular in screen printing. These garments dry quickly and last a long time. When it comes to screen printing, polyester does not absorb the ink as easily as natural fabrics, but it can still make a great option. Special ink gets used to help the fabric hold on to the ink. 
Blends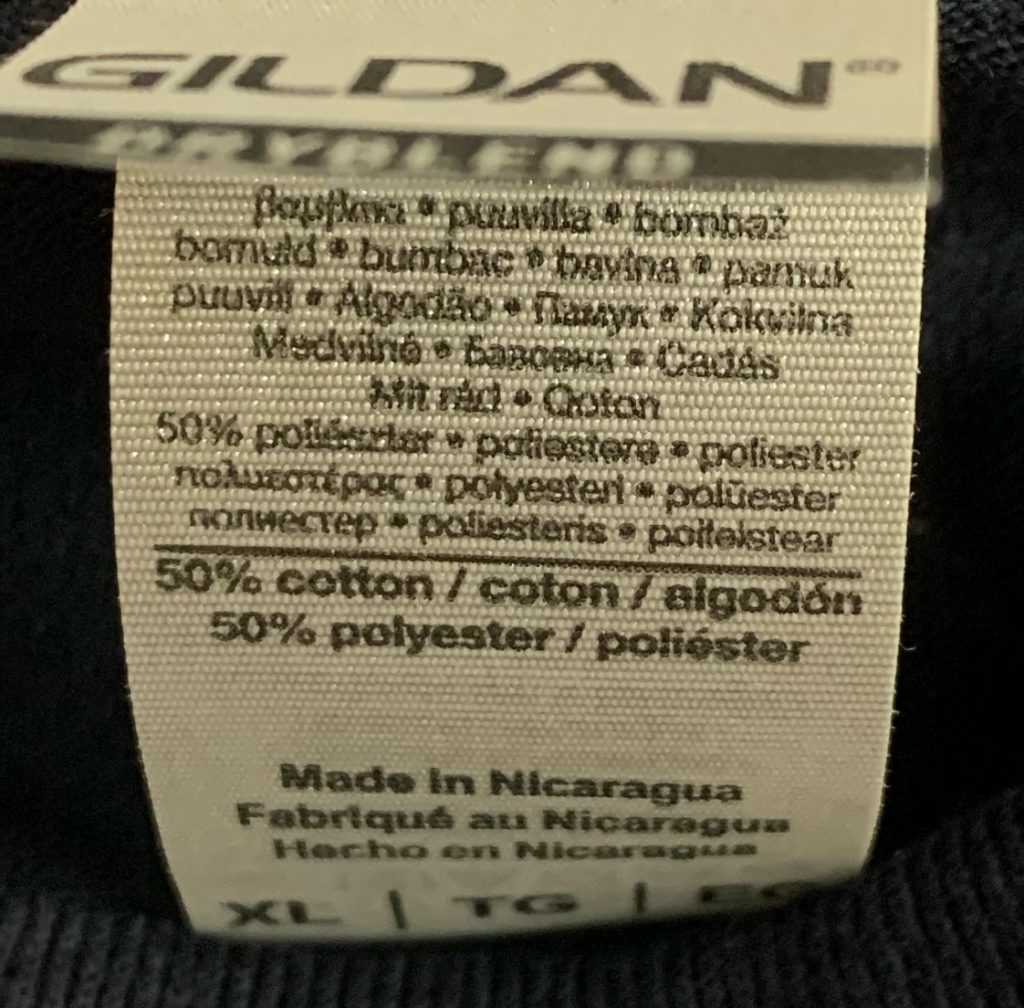 Many garments contain a blend of natural and synthetic fabrics. These are often a 50/50 blend of cotton and polyester or a tri-blend of cotton, polyester, and rayon. Blended garments tend to be lightweight, wrinkle-resistant, and long-lasting. They also tend to hold their shape well over many wash cycles without shrinking. 
Other Fabrics
Natural
Other natural fabric types, such as silk and wool, can also make unique screen printing options. Like other natural fabric choices, they absorb ink well. But, they both present their own challenges. Silk is thin, so the final print may be more subtle than thicker fabrics. On the other hand, wool can be thicker but less smooth than cotton fabrics. Be sure to choose your wool fabric carefully to ensure it is flat enough for the design to transfer.
Synthetic
Synthetic options like nylon and rayon can be tricky.  Like other synthetic fabrics, the ink does not absorb as well as it does with natural fabrics. But, special inks make many synthetic fabrics an excellent option for crisp designs. 
Fabrics for Screen Printing FAQ
What is the best fabric for screen printing?
Ink is absorbed best by natural fabrics, such as cotton. The easy absorption of ink makes these fabrics the best option for screen printing. The most common fabric used in screen printing is cotton. Cotton is durable, smooth, and absorbs the ink well. For the person wearing the garment, cotton is a classic choice due to its affordable price and comfortable feel. 
What fabric is not good for screen printing?
The fabrics that are best to be avoided for screen printing are fabrics that have a lot of texture, as it is hard to print a crisp design onto any fabric that is not relatively flat. For fabrics that do have some texture, simpler designs tend to be better because the details in a complex design can get lost in the texture of the fabric. 
Contact Trekker Designs to Print Your Shirts
No matter your project, we have options for you. To get more information on pricing, call us at (541) 884-5990 or email us at sales@trekkerdesigns.com.